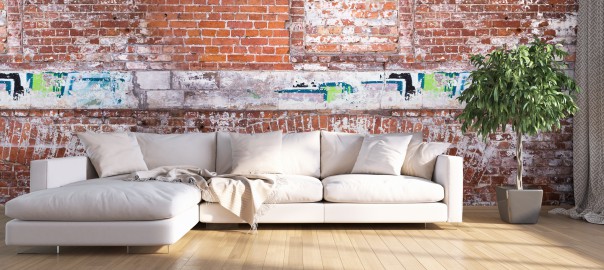 2017 Design Trends
At All About Interiors, League City – most of the times when we look for decorating our newly bought houses, we get to think, what should we buy to furnish it? Before buying any furniture, we search a lot. The reason behind this searching is that we need home decor items that will suit our personality and give a positive vibe about us.
If you are curious about the latest design trends, let me assure you, one of the biggest trends you will see in 2017 is the mixture of vintage design with modern look.
In the past few years, people chose modernly designed home décor with metallic colors. The color finishing used to be glossy. But in this year a major shift is seen in both design and color.
Frankie Elmquist, a world known interior architect, said that, "One of the biggest shifts in trends you may see in 2017 is the mixing of vintage textures with modern furniture to create an eclectic, worldly and uniquely personal look."
Another interior designer, Kelly Davies, said that, "For 2017 we will see a move towards richer, warmer, darker shades. Inspiration will be taken from the past with the introduction of contemporary paint color palettes based on elegant Georgian blues and deep Victorian reds."
Typhanie Peterson says that, "2017 will be a year of nostalgia in the design industry. We will see the return of traditional materials, prints, and layouts. We can look from tailored design to vintage China patterns. What was old will be new again."
The way of lighting has also been changed over time. In 2017 it is being seen that the lights are being used to create the ambience of a room. Geometrically shaped lights are in use for this purpose. For this shape, when they are off, they look like an art and when on, they cast exquisite patterns.
For the lack of space in a room now-a-day, wall storage has become particularly popular. People are using wall cabinets or antique style wall storage unit to make room for things while keeping elegance.
In offices people use small cubicles but are designing these with green plants and antique products. Use of cozy chairs is more available today than before as more office hours are being passed by the people.
Use of photos and photo frames on the walls is another new trend. People always want to cherish the good old memories with their loved ones. Designer photo frames on walls are becoming very handy in this purpose.
Having a vintage shade or a custom drape on your window installation is gaining popularity. For its iconic design and exquisite finishing custom drapes, shades, shutters, and blinds are being selected for home or office.
Keeping all these recent trends in mind, All About Interiors has set its course of action. You can simply give us a call and we will be there to listen to your needs. At All About Interior we believe that beauty lays not only in the eyes but also in the ears. By consulting with us you can have the guarantee that we will give you a thorough service on interior design and color recommendation. Want 2017 Design Trends to have a test run? Just call us and see for yourself.
Contact Us
Thank you for visiting All About Interiors . Please fill out the following form to send us a message. Please click on the "SEND" button when you are ready to send your message. You may use this form to request more information about our window covering options and services. We look forward to hearing from you!